I just stumbled across this wild-looking campervan / Jeep/ truck / etc awning – the BunduAwn from Bundutech. It's a South African company with a US distributor, so it's available in North America and probably all over the world.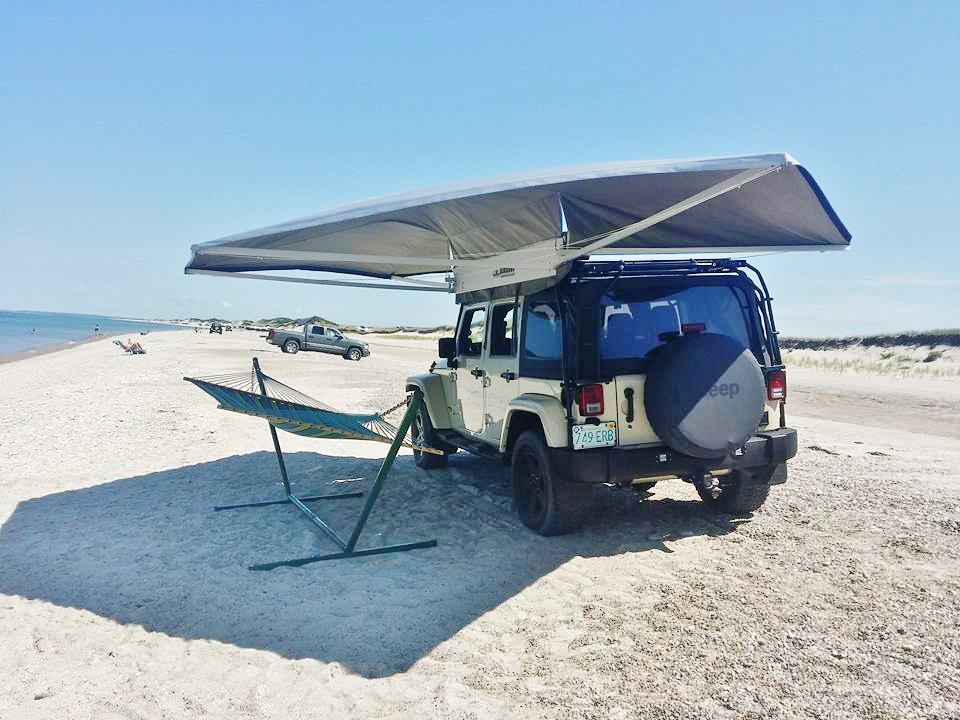 It's a bag awning that attaches to a roof rack, with self-supporting arms that spread the fabric 270 degrees around the vehicle. Setup takes just a minute or two – check the video:
The price is steep at around $1200. There are smaller versions available for slightly less, but it's a quality looking piece of equipment and definitely looks like a cool awning. Compared to the Foxwing awning, this looks much easier to set up and take down.